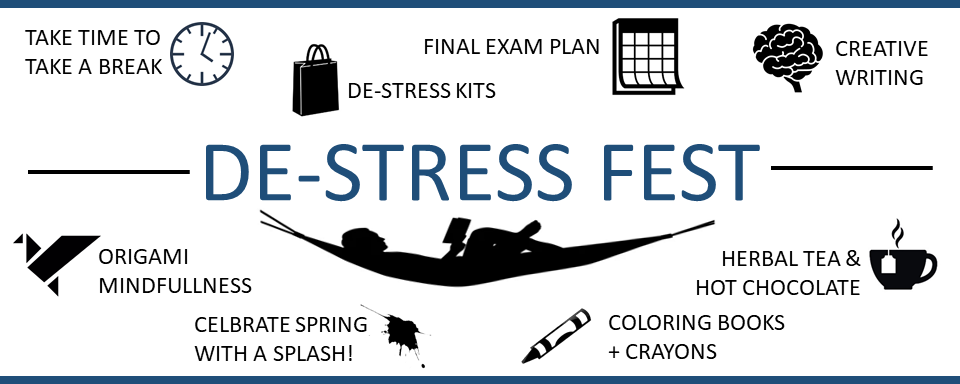 Thursday, April 22
3:00 PM - 6:00 PM on Sanford Mall
DE-STRESS FEST at Appalachian State University is held each semester to help students manage their stress and be successful in the classroom, on campus, off campus and in their own space! Hosted by Transfer Admissions and Engagement for the past five semesters, it has been expanded to include the Belk Library, Counseling Center, Disco Student Learning Center, Office of Student Success, Wellness & Prevention Services, University Housing and UREC. Please join the events and learn techniques, strategies and resources that help you de-stress! #destressAppState #appstate
DE-STRESS kits to the first 100 students. The kits contain self-care techniques, coloring book and crayons, dark and peppermint chocolate, stress ball, energy bar, App Mad Lib, herbal tea, hot chocolate, final exam study plan and to-do list, lentil soup, chap stick and hand sanitizer.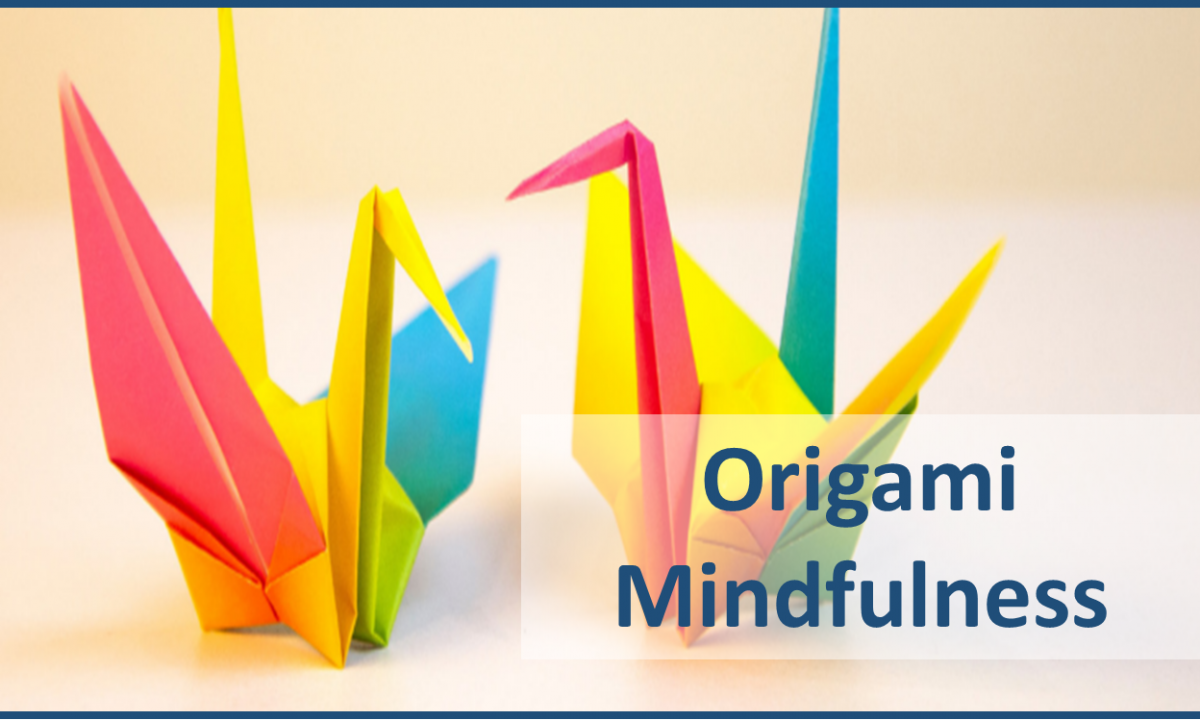 Origami, the Japanese art of paper folding, is activity that has been associated with mindfulness. Its simplicity, the humble act of engaging with paper, the feeling of textures and creases and the visual result that emerges, all offer excellent ways to practice mindfulness. Join us from 3:00 pm to 5:00 pm. This activity is led by Counseling & Psychological Services. To learn about other services from Counseling & Psychological Services click here.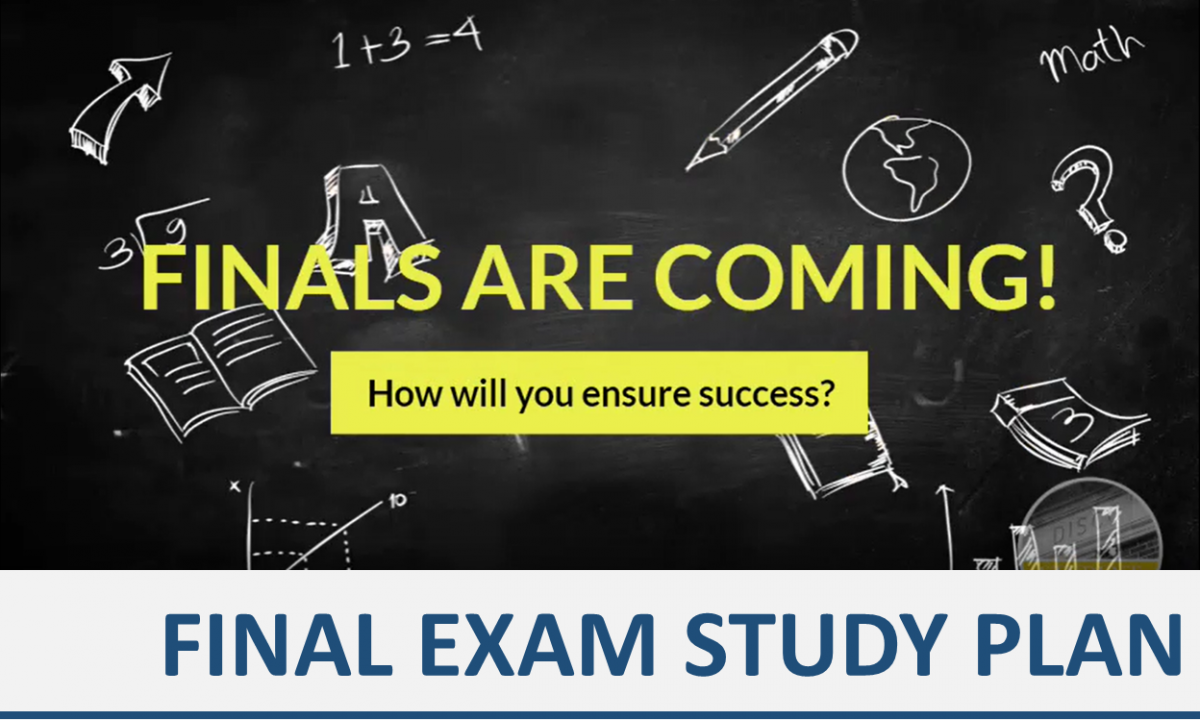 As finals quickly approach, now is a good time to make a plan for how you will complete the work that remains this semester. This final exam study plan can help you map out your final few weeks of class and get through finals feeling prepared and with reduced levels of stress. The final exam study guide is also in your DE-STRESS Kit. Why not give it a try? Watch the video to learn how to use your final exam study plan. To learn about more services from the Student Learning Center click here. Additionally, visit its Study Strategies & Test Prep page and Tutoring & Support Services page for other resources for students.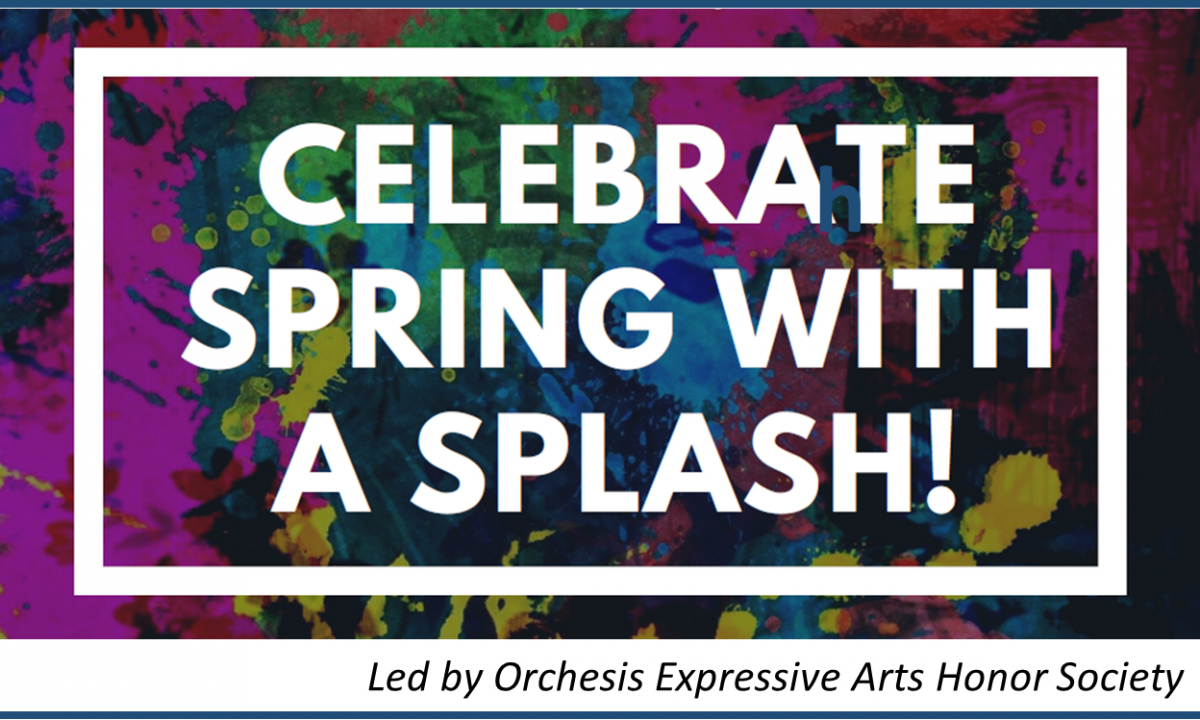 Do you feel like you're going to explode? Throw your stress away and embrace your inner creativity with Orchesis Expressive Arts Honor Society! Join us for water-balloon painting from 3:00 pm to 5:00 pm! This is a large collaborative art project. Plus a creativity tool kit TO-GO! To learn more about Orchesis click here.
Writing can be a great outlet to help you de-stress and expand your creative thinking. Drop by this table from 4:00 pm to 6:00 pm to join the Mental Health Ambassadors for creative writing activities and good company! No prior creative writing experience needed. Writing supplies will be available, or you can feel free to bring your own. To learn more about the Mental Health Ambassadors click here.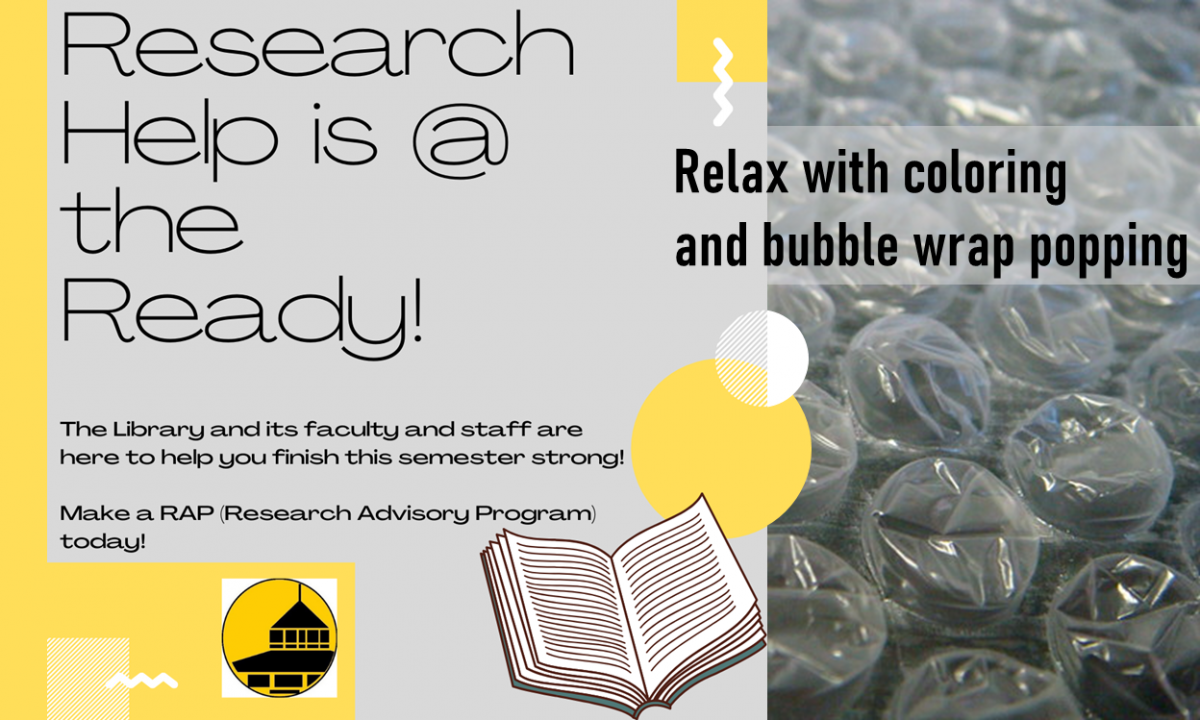 Research worries? Can't find what you need? Contact the library for research assistance! Come by the Belk Library table from 3:00-6:00pm to take part in relaxing activities (including coloring and bubble wrap popping) and receive a small pick me up to help you through exams! To check out the Transfer Students and the Library Guide, click here. To learn more about our other services and offerings, visit the library's homepage at www.library.appstate.edu!