Housing for Transfer Students
A big part of being a Mountaineer is the experience of living in Boone. Transfer students less than a year out of high school are required to live on campus. Students out of high school longer than a year have the choice of applying to live on-campus or finding an off-campus rental. Below is some quick information, and this card explains the process further.
Living on campus allows students to feel connected to the Appalachian Community. Transfer students less than a year out of high school are required to live on campus. Students out of high school longer than a year have the choice of applying to live on-campus or finding an off-campus rental. On-campus housing for transfer students is limited so students want to apply early. Housing applications open February 1st for fall entry and September 1st for spring entry. We are happy to offer unique opportunities to live on-campus including a residence hall exclusively for transfer students (see below for more information) or a chance to be part of ACES (for education students), Business for Good (for first-generation College of Business students), Watauga Residential College, or ROTC! Offers for space will be sent to your Appalachian email address and will require a response by an assigned deadline. Submitting an application for housing does not guarantee a space for a transfer student. To apply for on-campus housing, please visit the University Housing portal . Students applying to live on campus are strongly encouraged to explore the off-campus market simultaneously in case they are not granted on-campus housing.
Boone has a very robust and student-focused off-campus housing market. In addition AppalCart, which is Boone's free bus service, connects most complexes to campus. Off-Campus Student Services provides many resources, including a list of rental companies, a database of available rental housing, and an online bulletin board for finding roommates and subleases. The Appalachian State Transfers Facebook group also has many roommate and sublease postings. We encourage students living off campus to get involved in campus life!
Mountain Laurel Hall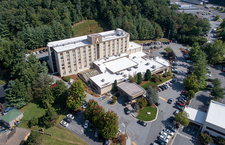 Opened in Fall 2021, University Housing and Transfer Admissions & Engagement are pleased to offer an exciting living opportunity for our transfer students, a 248 bed transfer community! Located in Mountain Laurel Hall, you are surrounded by other transfer students from a range of institutions around the country who live and experience their new environment together through expanded programming. The hall houses 20% continuing transfer students (to provide guidance, advice, and mentorship) and 80% new transfer students.
In order to be part of this great experience:
Continuing Students: Students must complete the Re-Application process as well as a google form sent by the MLH Leadership Committee to current residents to indicate an interest in continuing to live in MLH. There are a limited number of spaces available and students who complete the google form first will have priority. Only students that currently live in MLH are able to live the following year in MLH.

New Students: Housing applications for new students opens February 1 and September 1. Students will be assigned to this hall based on their application date so the earlier you confirm your enrollment & apply for housing the better your chance of living here.
University Housing encourages all transfer students to have an off-campus backup plan due to the limited availability of on-campus housing (only one-quarter of our incoming transfer students usually live on campus). Students are encouraged to use university resources such as Off-Campus Housing, a service of the Office of Off-Campus Student Services, to find trusted property management companies, rooms and subleases for rent, and roommate searches.
Members of Mountain Laurel Hall have the opportunity to:
Become socially and academically integrated into the Appalachian community

Become knowledgeable of campus resources and services available to help them succeed

Become knowledgeable of campus organizations and how to become involved on campus

Become knowledgeable of curricular concepts, resources, and policies that contribute to academic success and occupational goals

Engage with and gain an understanding of those from diverse backgrounds, including socioeconomic status, racial/ethnic identity, gender identity, sexual orientation, people with diverse abilities, etc.
Additional benefits of the Hall include:
The lobby is set up as a transfer student center and available for all transfer students (not just the ones who live in the hall) to come mingle, study, and support each other.

There are 3 meeting rooms which allow space for general presentations by campus offices as well as meeting space for the Transfer Student Mentors and transfer clubs (Transfer Student Organization and Tau Sigma Honor Society).

We have access to large programming spaces (the ballrooms of the former hotel).

Staff from Transfer Admissions & Engagement have offices located in the hall giving you easy access to get your questions answered by our staff.
For the 2023-24 academic year, the university - recognizing the tight Boone housing market - has contracted with Sleep Inn to provide another 140 beds for transfer students. This hotel will not be open to the public for the next year, instead providing a second transfer community.
Questions? Reach out to Transfer Admissions & Engagement at 828-262-7877 or transfer@appstate.edu.