All big things have great beginnings! Our Office of Transfer Services would not be what it is today without Jane Rex. Jane is the current Director of Transfer Services and has lived in Boone for 40 years. She received her undergraduate degree from Slippery Rock University in Pennsylvania and her master's degree from Appalachian State. She then worked at Caldwell Community College & Technical Institute - Watauga campus for 23 years prior to coming to Appalachian when the office was created in 2010. Jane has been with us since the very beginning!
The Office of Transfer Services grew because there was a need at Appalachian State. Transfer students needed support and resources to make the process more seamless. Jane took her experience from working at Caldwell Community College and used it to help build App State's Transfer Services. She understood the needs of a transfer student and knew she could help make college more accessible. "I love working with students and watching them grow, learn, and create career opportunities," said Jane. "It is so rewarding to watch students receive an education who may not have had the opportunity to get one right out of high school."
In September of 2013, the first Transfer Symposium was held to raise awareness about transfer students and help faculty and staff better understand their students. This was one of Jane's best memories and proudest accomplishments because as a result of the symposium, they were able to further grow the office and start a conversation about transfer students on campus.
Jane will retire at the end of the fall semester but the Office of Transfer Services will miss her greatly! Her plans for after retirement include spending time with her family and continue to enjoy Boone. Jane wants her fellow faculty and staff to know that they're awesome. They are a truly passionate group of individuals who really care about the work they do and who they serve. "What this office has become was a 100% team effort. Everyone contributed in individual and unique ways," said Jane. "
Appalachian State is lucky to have staff like Jane who put in so much work and truly love their career!
Appalachian welcomes over 1,500 new transfer students every year. Find out more about our transfer student population here.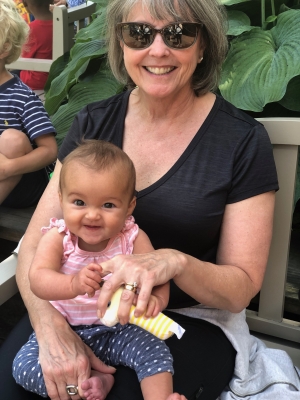 Tags: