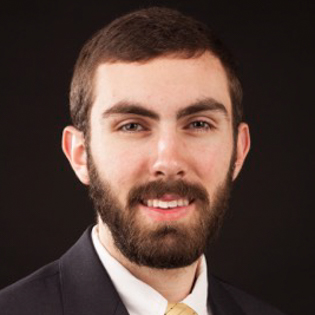 Two transfer students recently participated in an exciting, unique class entitled the Iowa Project which took them on a road trip to Iowa to witness the Iowa Caucuses. Two of only five undergraduates to be chosen for the class, Ryan Hofmann and Emily Montgomery both sung praises for the class which allowed them to view grass roots politics up close, meet and converse with presidential candidates, and get to know their professors as people rather than instructors.
In the Fall of 2015, Ryan Hofmann transferred to Appalachian from Piedmont Community College in Charlottesville VA. Right away he got involved by participating in the Transfer Trailhead Academy, became a junior class representative for the SGA, the Events Chairman of College Republicans, a member of the Transfer Student Organization as well as worked on the local campaign of David Welsh. He felt getting involved at Appalachian was the best way for him to meet people and provide a smooth transition. He urges new transfers to go to Club Expo and join new clubs!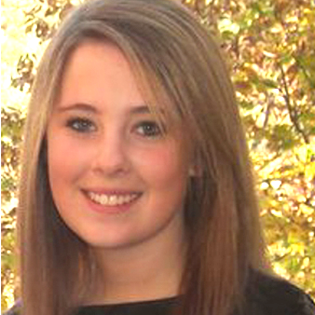 Emily Montgomery transferred to Appalachian from Caldwell Community College (with prior work at the Early College at Greensboro College in Greensboro NC) in Spring of 2015. She also got involved early by becoming a SGA representative, Appal Corps Leader for Welcome Weekend, and currently works in the department office of Government and Justice Studies. Emily feels that "really learning the personality of a school can only be done through involvement". Emily will be graduating this May and plans to move to Raleigh.
Back in Iowa, both students enjoyed the multiple candidate rallies they attended including Rubio, Cruz, Carson, Clinton, Bush and Trump. They had the chance to have conversations with some of the candidates, talk strategy with campaign managers, and assisted in organizing the Jeb Bush rally. In fact, Emily said that they were asked to leave an Iowa City restaurant after the manager noticed that they were conducting a working lunch with affiliates of a candidate that the manager didn't support. While the situation was disrespectful according to Emily, she also claimed that it enlightened her to the realities of political campaigning.
The caucuses - which are organized differently depending on party - provided an extraordinary insight into rural politics. While Republicans voted in a straw poll, Democrats literally stood in support of their candidates and are able to sway undecideds or supporters of unvalidated candidates. That process, while it can be chaotic, provided Ryan and Emily a view of a unique voting practice that few Americans have the opportunity to see firsthand.
College provides students the opportunity for rare experiences like this Study Away class to Iowa. Transfer students should not be dissuaded from participating due to their shortened time at Appalachian - the expanded opportunities are the reason you came to us! Join Ryan and Emily in having great experiences and memories of your time at ASU...in fact, both Ryan and Emily have already applied for their next Study Away class - this time in Washington, DC.