Original article by Sammy Hanf from The Appalachian Online. Photo by Brandon Peterson.
Cheers broke out in Plemmons Student Union from a group of students yesterday, ready to usher in their new student government.
President elect Jalyn Howard and Vice President elect Kendrick Dawson took 54 percent of the vote. This year's election saw three presidential campaigns. Hooker and Allen came in at 27 percent of the vote while Hardin and Evans got 19 percent.
Howard said that he was honored and humbled by the massive outpouring of support, expressing how excited he is to represent App State's students and follow in the footsteps of those who came before him.
Dawson said he wanted to make sure that all students have their say before any decisions are made, making a special effort to reach students that don't spend the majority of their time on campus.
Patrick Sullivan, director of elections, said that to his knowledge this is Appalachian's first presidential ticket with two people of color.
Erin Brathwaite, the newly elected SGA multicultural chair, said she is excited to see candidates that will take diversity seriously.
"We finally have candidates that are gonna be in office that care for not just a few, but all the people on this campus," Brathwaite said.
Huy Tu, a computer science graduate student, said that he feels Howard and Dawson will advance dialogue with groups that have been marginalized on campus and the administration, a necessary step to actively represent the interests of groups he feels have been neglected.
Nick Williams, newly elected sophomore senator, said he feels they will stand firm when talking to the administration and make sure that students' voices are heard.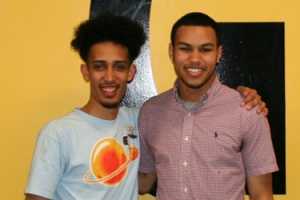 Tags: